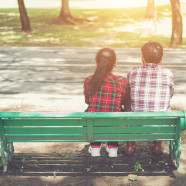 Mar

01
Tags
Related Posts
Share This
Outdoor Wooden Garden Benches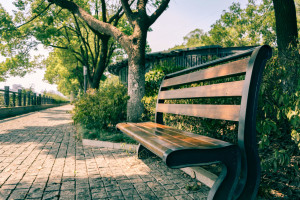 To have a perfect Orchard, placing flower pots, stone pathways, outdoor lighting, and amazing garden construction are more emphasized. But don't forget the stunning benches which also play astarring role to turn your garden into a wonderful court. You and your kinfolks must feel comfortable and be able to spend more time in the pleasant garden by sitting on the comfy wooden benches. Maybe not every garden needs them, but surely every beautiful garden does. The concern is to opt the most appropriate garden benches that perfectly fit to your landscape design. People desire to get those benches which are affordable, stand for long and are comfortable to sit.
History relates that garden seats were found in the orchards and country parks of early Romans and Greeks. These outdoor benches were hollowed out of the old trees, but later the popular ornate benches came into presence. The primary material for benches include stone, marble, wrought iron, terracotta or wood. The least expensive and most popular material which is used for outdoor seating is wood.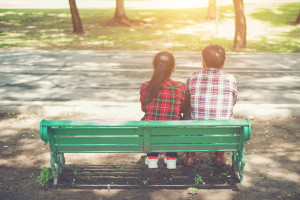 The standard type of garden which most of us have and enjoy intimately is the wonderful yard where wooden garden benches are used. Most of us prefer the wood because of its useful benefits. A wood can be formed into an incredible variety of shapes and forms for the great landscape setting. Moreover, if you compare wooden benches with other materials such as marble or stone then you would definitely realize the highlighting advantage of being lighter in weight and capable of relocating from one place to another with least trouble. Another advantage of utilizing wooden outdoor furniture is that unlike marble and stone it is does not get too hot in the sun or too cold in winter.
In the interior decoration, a wide array of styles and usage are clearly defined. One of the most enduring and out-class wood type is teak furniture. Teak is considered to be the most expensive, which resists weathering lasts longer as compared to other wooden furniture. However, people prefer to get pine benches for the garden because they are cheap. Nevertheless, the care of pine benches should be taken by keeping them properly covered with glossy paint.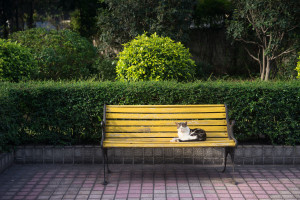 For eye-catching and appealing look, people order to furnish customized benches. A better way to turn your great ideas and design concepts into reality. Apart from all that, the great silhouette designs affixed to the backrest of benches are more pleasing to the eye and make your outdoor area exponentially better when viewed.
Designed by Prostooleh / Freepik